On Sunday 8 July we joined a bee walk in Hackney organised by Hackney & Tower Hamlets Friends of the Earth. It was an enlightening walk taking in lots of different areas – a cemetery, residential areas, busy roads, parks, and the canal towpath. We looked at how these different areas are managed, what's good and not so good for bees, and of course did some bee-spotting along the way too!
If you're interested in joining bee walks in Camden we're running them this Saturday 21 July (more info).
Some highlights of the Hackney bee walk…
First bee sighting of the day! In the wildflowers at Tower Hamlets Cemetery Park (can you spot any bees in this photo?)

We saw the newly-installed beehives at Tower Hamlets Cemetery Park – which has a big fence around it to keep the bees (and people!) safe: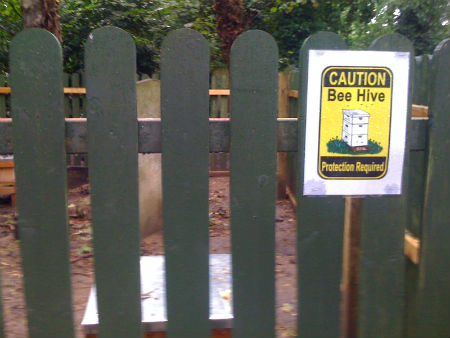 Beautiful wildflower meadows to encourage bees and other wildlife at Tower Hamlets Cemetery Park:

An amazing display of pot plants on a fence in a front garden… unfortunately most of these flowers are just "showy" and look good, but are no good for bees.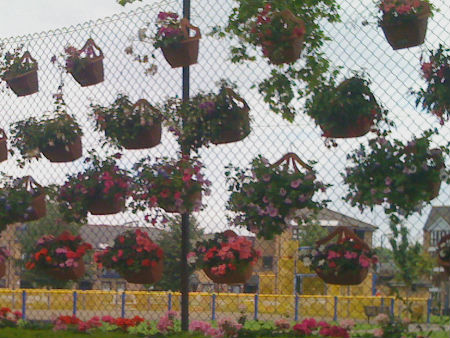 Bare allotment area outside Grafton House, E3. This could be a great spot for some bee-friendly planting – and food growing.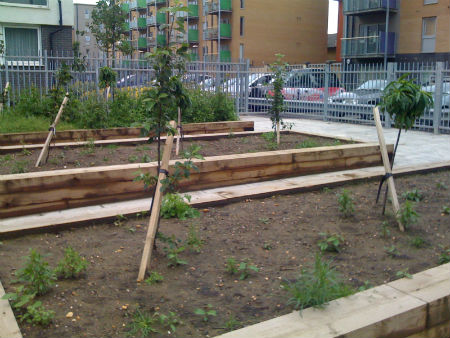 Good to see some houses on the very busy Bow Road still have front gardens that aren't paved over: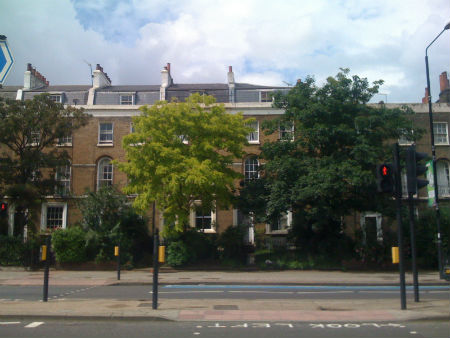 Buddelia growing over a fence next to Bow Church station. This isn't a native species but does attract bees.

Window boxes on Tower Hamlets Registry Office; they look colourful but are a bit lacking in bee-friendly flowers: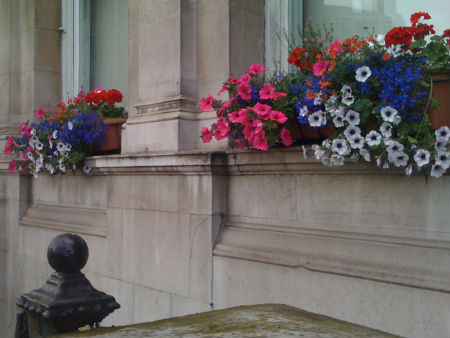 Bow Church churchyard. Not as bee-friendly as it could be: where are all the flowering plants, ivy or bee hotels?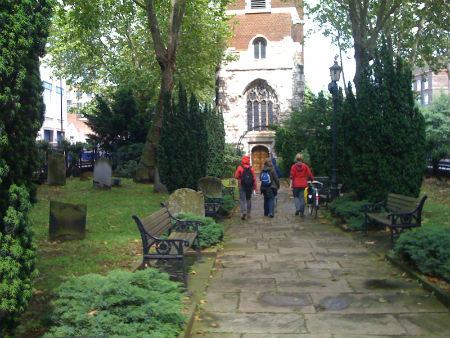 An Astroturf front garden on Bow Road. Definitely not bee-friendly.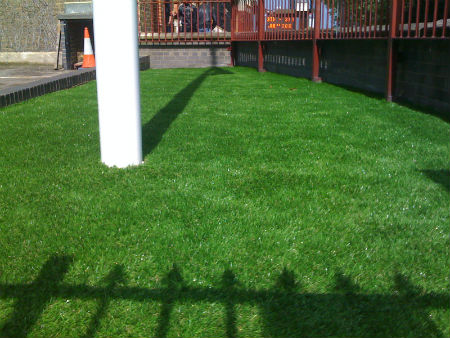 Plants outside McDonalds at the Bow Rd/A12 junction. Great to see some planting here, but more native species would be better for wildlife…

A plot on Fairfield Rd, next to the railway and managed by Network Rail… this would be a great spot for some bee-friendly plants:

A fantastic example of colourful, wildlife-friendly planting outside Tufnell Court, E3 (Old Ford Housing Association). Looks beautiful and the bees were enjoying the lavender plants!

Ivy-covered house by the canal. Ivy is great for bees as it flowers later in the year.

The canal towpath – wildflowers on the towpath grow where the verges aren't mown: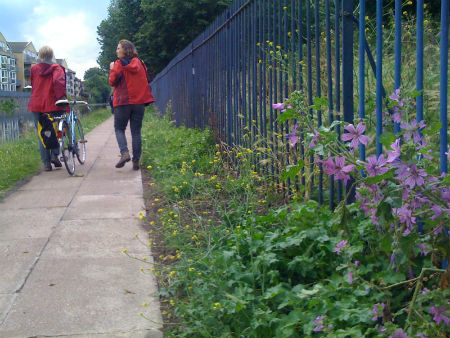 Roundabout by Victoria Park, planted with flowers: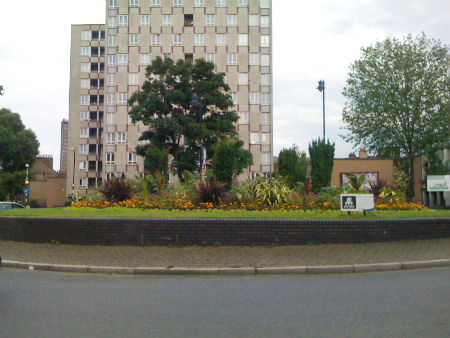 As you can see, we saw habitats that are both good and bad for bees, and we used some of the good and bad examples that we saw to suggest ideas for a local 'bee action plan'.
Join a Bee Safari Walk in Camden this weekend!
This weekend we're tracking bees and bee-friendly habitats in Camden! Join us on a Bee Safari walk this Saturday 21 July at the London Permaculture Festival.
On a short walk we'll discover how we can help bees, track discoveries on camera/phones, do some bee-spotting and help input into an important Bee Action plan for the area. The Bee walks will run at 12.00, 14.00 and 16.00 for about half an hour (look out for our volunteers dressed in bee costumes). Also visit our bee stall at the festival to take part in a bee quiz!
For more info email camdenfoe@gmail.com.