Join us on Thursday 8 December for a public meeting on 'Why Noise Matters'
with guest speaker environmental campaigner and author John Stewart
at the Marchmont Street Community Centre, WC1N 1AB from 7pm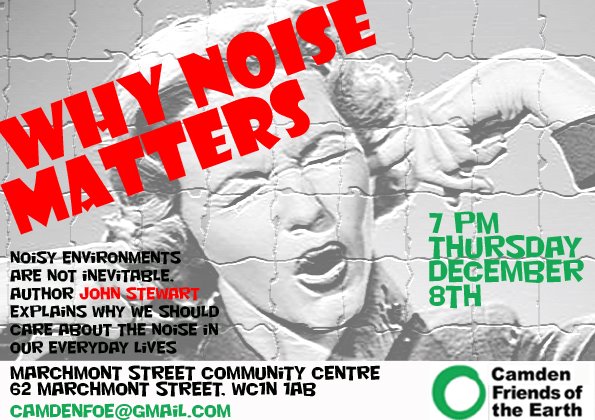 The author and environmental activist John Stewart will be speaking on the impact everyday noise can have on us and what we can or should be doing about it.
Is noise the most neglected green issue of our age? Find out about noise as a social, cultural, environmental and health issue and how we can act to build a more peaceful world.
View and download the poster for the event here.
For more details please email camdenfoe@gmail.com